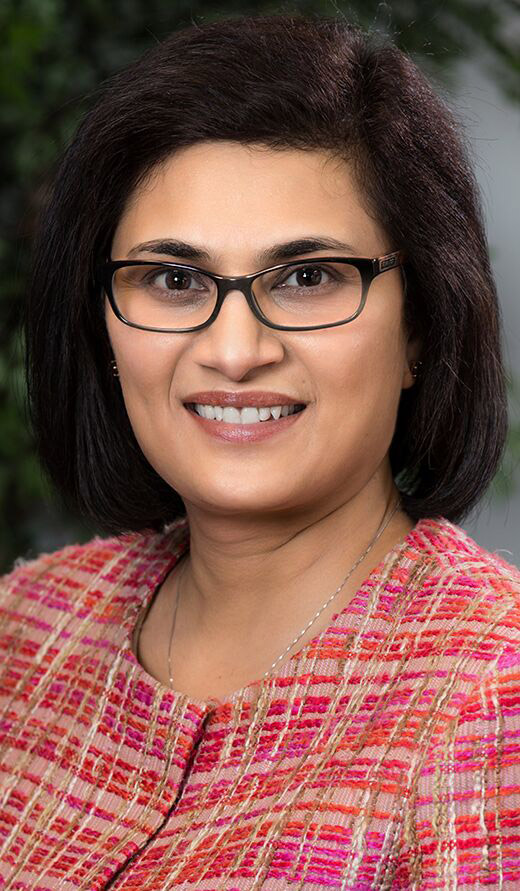 Sheila H. Poetti, DDS

Dr. Sheila Poetti attended high school and dental school in India, graduating from the latter in 1990. She then furthered her studies at New York University, completing her schooling in 2002. Despite having obtained her degree, Dr. Poetti takes continuing education courses every year to remain current on modern dentistry, and is also a member of the ADA and CSDA. She is certified in dental implant placement and restoration.Since 2004, Dr. Poetti has served as a dentist in the Meriden area, treating patients—especially those who have dental fear—with compassion and empathy, and educating them about their dental health. She is pleased to work with an awesome team of doctors, managers, front desk personnel, hygienists, and assistants—all of who are on board with achieving her goal of providing excellent dentistry in Meriden, Connecticut.Dr. Poetti has been married to Sreedhar for over two decades, and they have a 17-year-old daughter. In her free time, Dr. Poetti enjoys hiking, travelling, and cooking.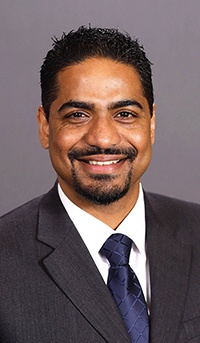 Dr. Avinash Bidra
Dr. Bidra is a board-certified prosthodontist (specialist in implants, esthetics, and reconstructive dentistry) and a sub-specialist in maxillofacial prosthetics. He completed his dental and specialty training in India, Florida, Connecticut, and Texas. He has extensive surgical experience with dental implants, having placed thousands of implants, and is responsible for your entire implant treatment. This makes your treatment a one-stop experience and reduces your treatment cost.Dr. Bidra trains other dentists across the country on principles and techniques of implant treatment. He is also involved in research and lectures at national and international meetings as well as having published several articles in international scientific journals. Dr. Bidra is the current president of the Connecticut Society of Prosthodontists. He provides expert treatment for all-on-four (All-on-4®) same day permanent teeth and Teeth in a Day procedures that provide an immediate fixed implant bridge and eliminate the need to wear a removable denture during treatment.Dr. Bidra has been featured on NBC CT News, CBS Radio, WebMD, Science Daily, and Medical News Today. His patients originate from several states of the US, including Puerto Rico.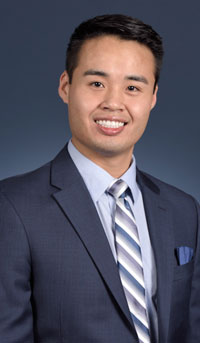 Dr. Eric Ho DMD
Dr. Ho attended Lake Erie College of Osteopathic Medicine (LECOM) School of Dental Medicine and graduated in 2017. He completed a one year general practice residency in dentistry at Summa Health Hospital in Akron, Ohio. He also obtained a Bachelor of Science in Civil Engineering at University of Florida and a Post Bachelor in Health Science at Florida Atlantic University. He is a member of the American Dental Association, the Academy of General Dentistry, and the Meriden-Wallingford-Cheshire Dental Society. He also completes continuing education courses on a monthly basis. Dr. Ho is passionate in creating ang giving back. His goal for the last decade has been to positively impact peoples lives by applying his honed skillset. When he studied engineering, he had ambitions to create a bridge or a roadway that would help people reach their destinations. Longing for a closer connection to the people he was creating for, he transitioned into dentistry where he now directly influences peoples lives by creating a smile they can confidently wear. He is motivated by applying his skills for the betterment of others. His desire to refine his craft leads him to search for better techniques, best practices and cutting edge technology. All of which translates into uncompromising excellence in dentistry provided to his patients in a warm and pleasant atmosphere. His goal is to provide excellent oral healthcare through comfortable and patient centered treatment. He aims to cultivate a friendly and positive work environment with his staff and colleagues and involving himself in local community service. His parents are originally from Hong Kong, China. They now reside in Brooklyn, NY. Both him and his sister were born and raised in Fort Meyers, FL and are both first generation college graduates. He is an avid runner, skier, and loves to travel. Some of his favorite cities to visit are London, Hong Kong, and Chicago. He also enjoys cooking, baking and
reading.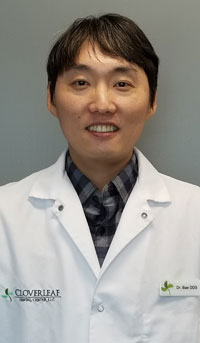 Dr. Myung-Hyun Bae DDS
Dr. Bae attended, graduated and studied Biology at State University of New York at Buffalo (SUNY at Buffalo) and completed his general practice residency at Winthrop University Hospital. He made the dean's list and graduated from SUNY at Buffalo in 2015 and takes courses once a month to catch up on new technology and deepen his existing knowledge. He is a member of the American Dental Association. He aims to serve his patients with sincerity while being gentle, honest and warm. His goal is to provide the best, comfortable experience and share the knowledge of the process with every patient he interacts with. Dr. Bae has been happily married for 5 years and has a Shorkie. He enjoys playing golf, going fishing and is a huge fan of baseball and basketball.
---
Meet Our Team

Our friendly dental team at Cloverleaf Dental Center is committed to helping you smile! We work hard to provide quality dentistry for all your oral needs and desires, and maintain a fun, friendly environment at our practice. We invite you to call us at 203-634-8727 to learn more about dental care in Meriden, Connecticut, and to make your appointment with our dentists. We look forward to meeting you!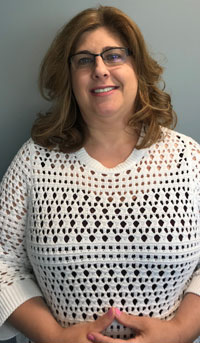 Lisa – Office Manager
Lisa has been in the dental field for over 18 years and works hard to ensure that things run seamlessly and that our patients and staff members are happy. She oversees the day-to-day functions of our business office as well as helping to ensure patients understand and receive the best possible care. Lisa enjoys getting to know the patients and loves how her doctors and teammates feel like family.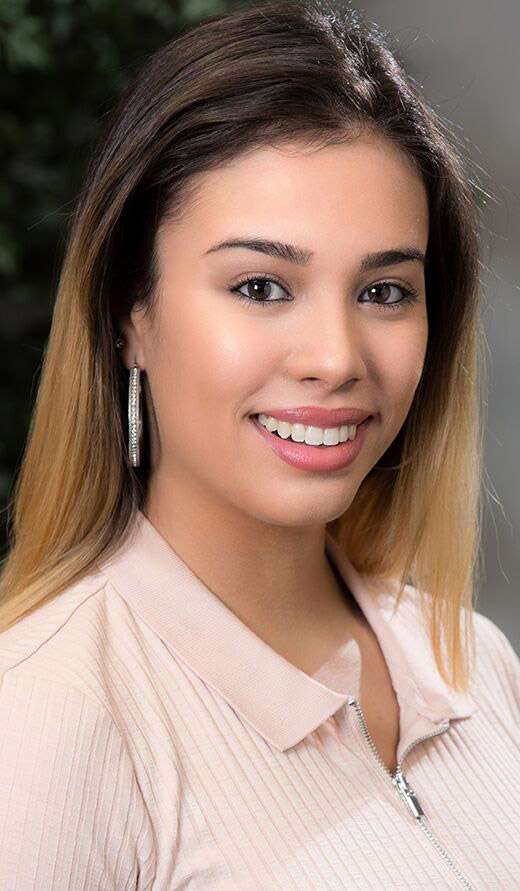 Adi – Front Desk Secretary
Adi has been with Cloverleaf Dental Center since 2015 and is a natural people person that is friendly and helpful. She loves the opportunity she has every day to get to know our patients and assist them with their insurance benefits and treatment planning. Adi takes pride in working in such a positive environment and loves working with a great team of caring dental professionals.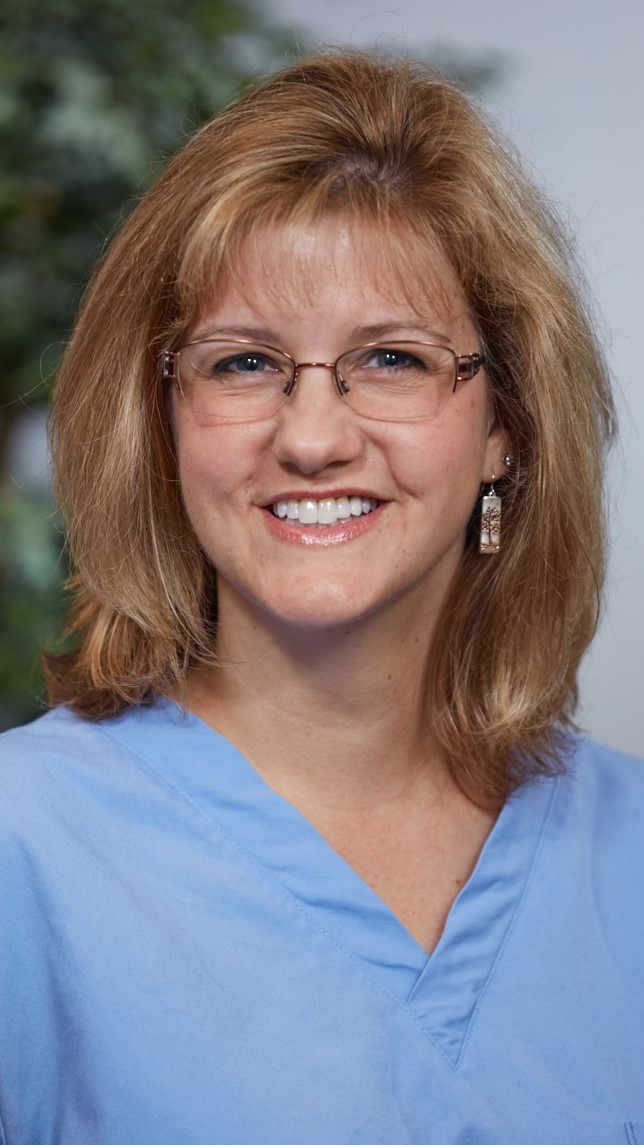 Stacey – RDH
Stacey joined our team in May 2007. She loves working at Cloverleaf Dental Center, which she says is "not just a dental office—it's that and more." Stacey loves hiking, watching ice hockey, and being with family. Her boys are her world.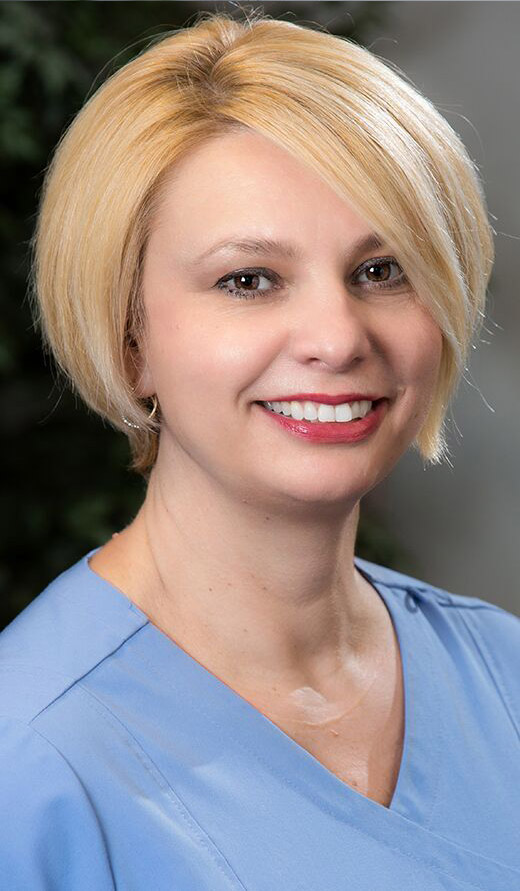 Kasia – RDH
Kasia has always like the medical field—she was a nurse for 6 years before becoming a registered dental hygienist. She is proud to work in a dental office that is comprised of different nationalities and cultures, as well as acceptance and respect for everyone. Kasia tries to be her best to every patient and coworker, and is always smiling—she is a #1 team player!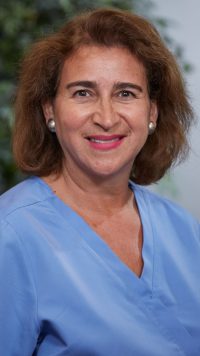 Adriana – RDH
Adriana graduated from Fones School of Dental Hygiene and joined our team over 10 years ago. She has 26 years of experience in different dental specialties, and her fluency in Spanish as a native of Colombia is highly valued in our multicultural practice. Adriana is married with three kids and loves travelling and taking care of her pets.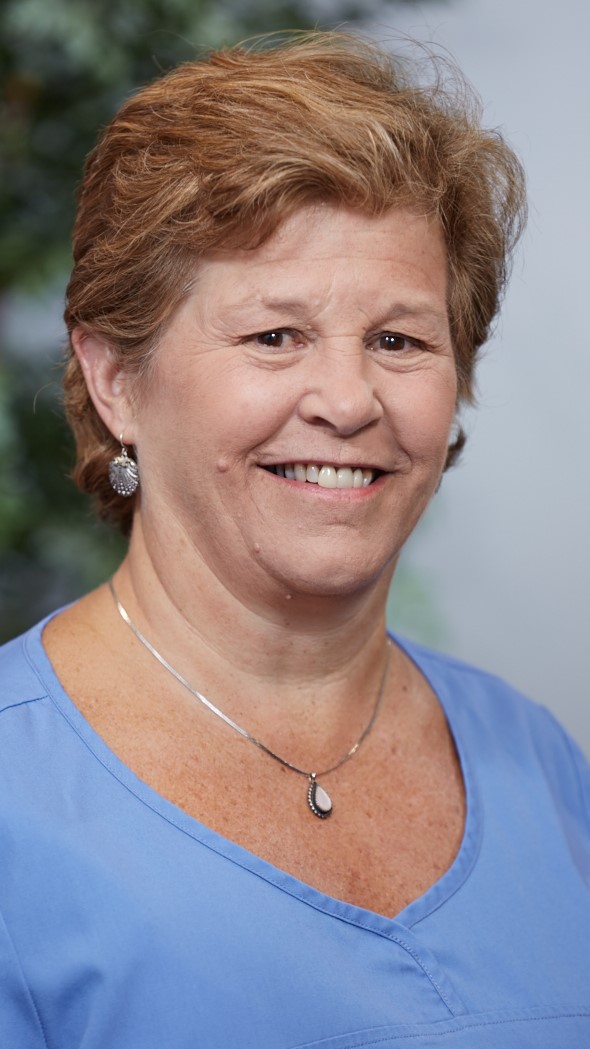 Barbara – RDH
Barbara has worked at Cloverleaf Dental Center part time for over 10 years, and we are so happy to have her as part of our team!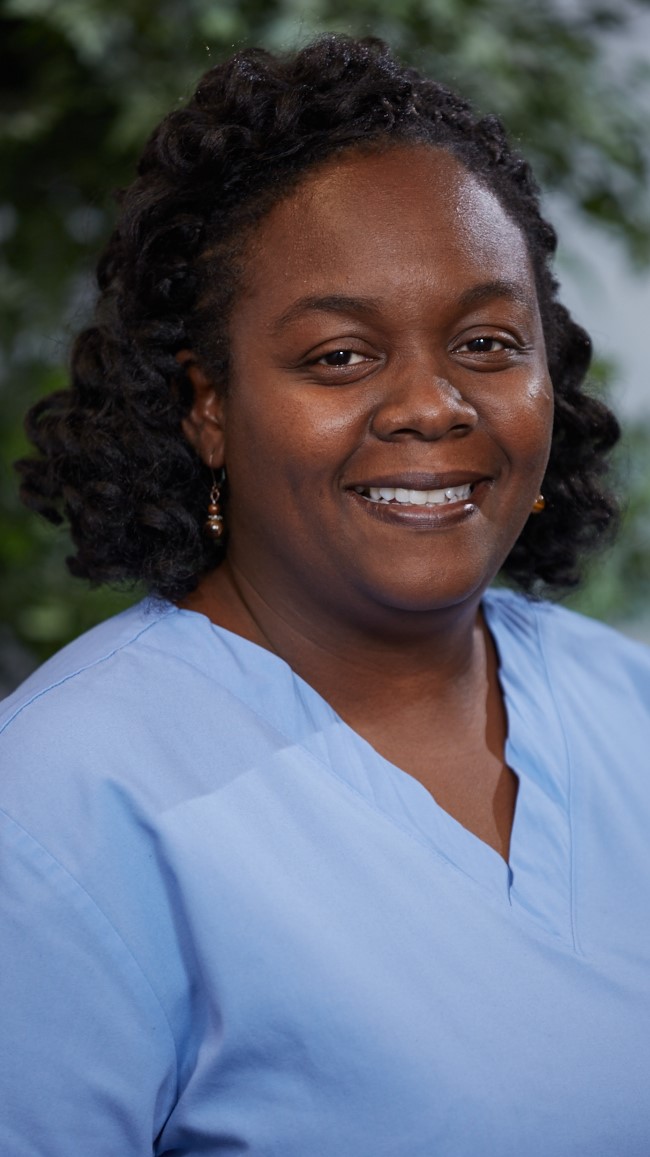 Katheline – RDH
Katheline joined our team in 2017. She works part time as one of our amazing registered dental hygienists!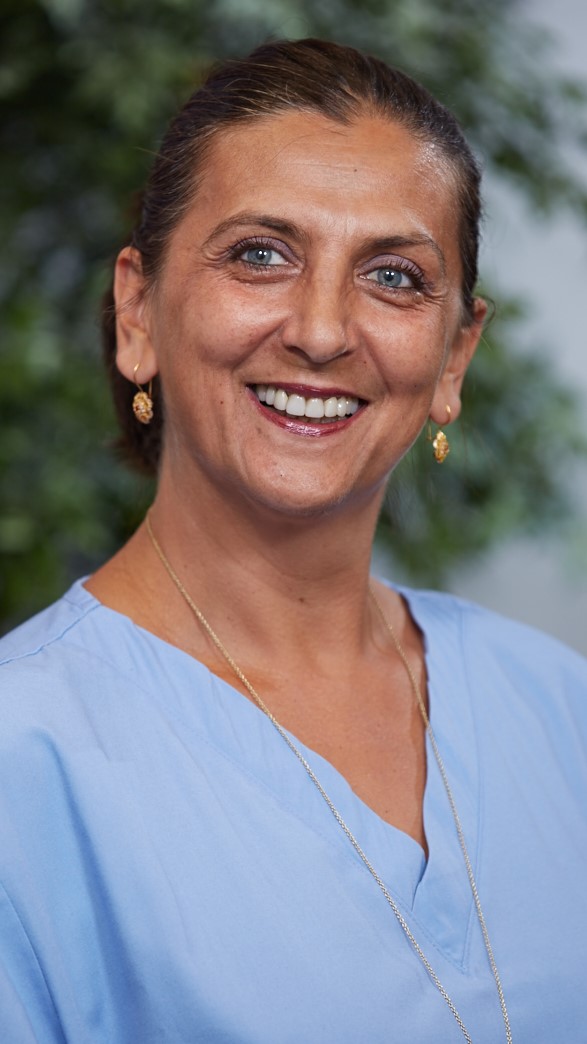 Zumreta – Dental Assistant
Zumreta is a former teacher from Bosnia. She has worked at Cloverleaf Dental Center for over many years and loves the family atmosphere and our patients. Zumreta has an affinity for surgery and loves assisting during surgical cases. She loves being a hands-on part of helping to transform smiles. She always strives to help patients to the best of her ability and loves her kid patients as her own. Zumreta loves to travel, dance, and most of all spend time with her amazing family.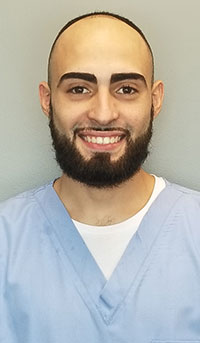 Justin – Dental Assistant
Justin joined our practice about in early 2018 and has brought such positivity to our office. He loves the vibe and professionalism given from our office and is very hard working. He lives locally here in Meriden. He loves to work on his car and building race cars.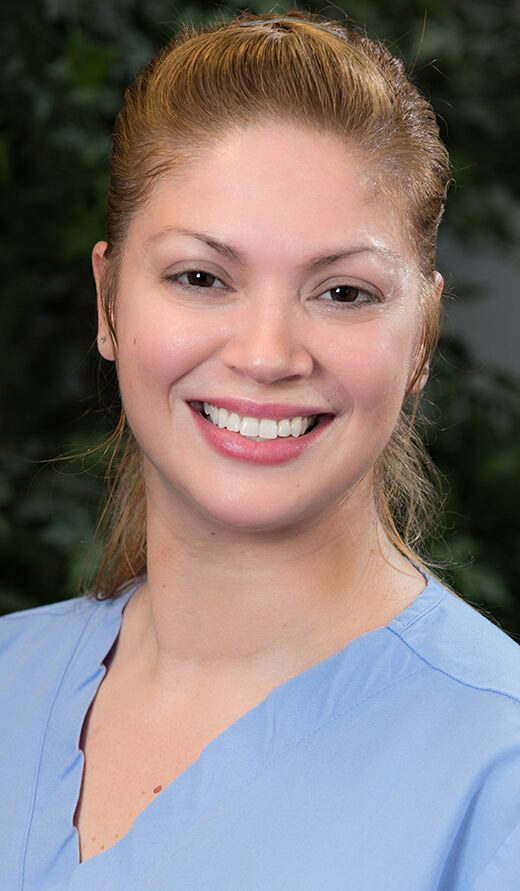 Katiria – Dental Assistant
Katiria is a huge asset to our office with her outgoing personality, experience, ability to learn quickly, and fluency in Spanish and English. To her, Cloverleaf Dental Center feels like a family, not just a job. She has been with our practice for over 3 years. She is the proud mom of 3 amazing, handsome boys.